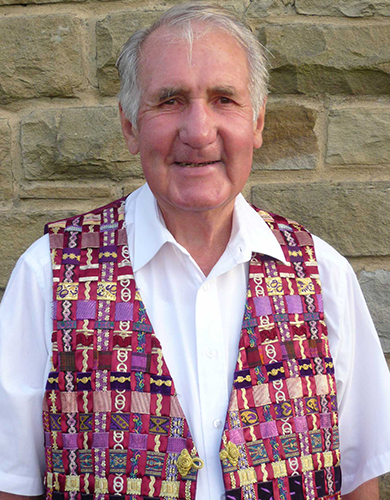 Springwood House Designs was started by Sue Schofield in 1988 when she and her family moved into Springwood House in Wetherby. 
Sue spends much of the year searching for new and interesting raw materials to create simple but stunning decorations and gifts using a variety of textiles and notions. Her ideas are achievable by both the accomplished and the less experienced.
Aided by her husband Steve , you can easily recognise them at the SHOWS by their splendid waistcoats made from ribbons. 
Sue is available to give talks, demonstrations or workshops.
How to Contact Us
Sue operates from home and you are welcome to call and explore her Aladdin's Cave of wonderful fabrics and notions. Please phone in advance as she might be away at a show or teaching.
You can order by email  or phone us or send a cheque made payable to Springwood House Designs.
If you have any questions about what you might need or how much or anything else please do ring – 01937 581276.