Welcome to Springwood House Designs
Here you will find all you need to make wonderful Christmas decorations and gifts  We have a large range of ribbons and fabrics, polystyrene (see under Accessories) and much more.  We also have some finely woven woollen fabrics which are a joy to work with.
We are a small company offering a fast and friendly service.   Please feel free to phone us if you have any queries.  To learn more click here 
To see what we have been up to during the past months, take a look at our News Page
Wondering what to do now?  Have a look at our panels.  They can be made into wall hangings or cushions or quilts.  Find them on our

Fabrics

page.                             
Please see below some example products we sell. Please click here to view all of our products and filter as needed! 
Publications
My new book – The Christmas Collection has now arrived. £9.50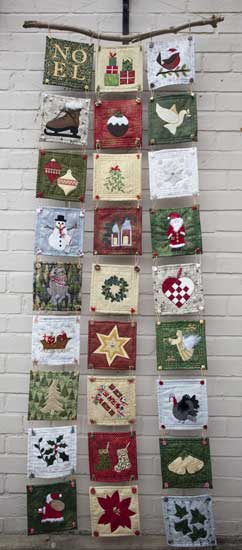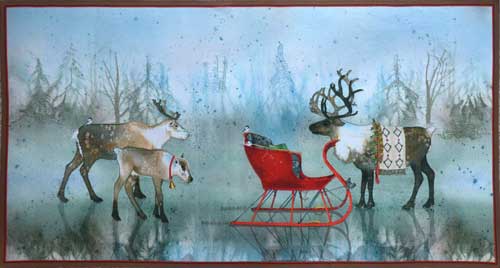 Fabrics
Just arrived – some more of the hugely popular Anni Downs' 12 Days of Christmas panel –  also an Advent calender in the shape of a heart.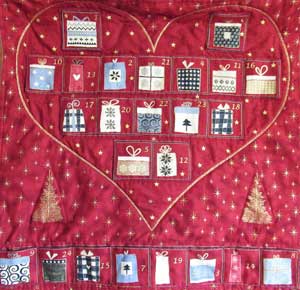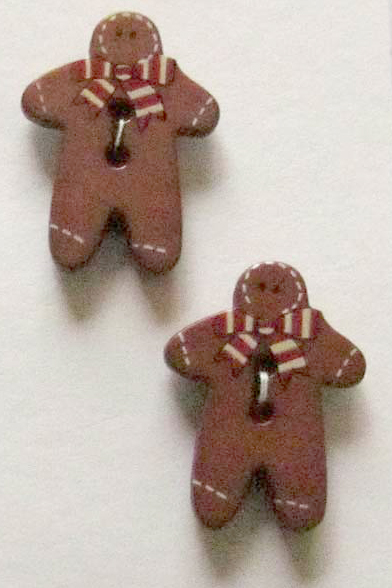 Feel free to order via our contact form
Contact Us
Email: sue@springwoodhousedesigns.co.uk
Telephone: 01937 581276
Address: Springwood House Designs
29 Nichols Way
Wetherby
West Yorkshire
LS22 6AD
We accept Visa, MasterCard and cheques. You can email your order and then phone with payment details.
We do not store credit card details.
Please make cheques payable to Springwood House Designs
Postage £3.75